We elevate your business with practical tools and applicable processes to help you reach your goal
In today's rapidly evolving business landscape, working with "Limitless Ideas" and its comprehensive range of Corporate Products and Services is not just important, but essential for the success and growth of your business. With their empowering slogan, "Empowering the digital-aged business owners to scale their ideas, visions, and dreams," "Limitless Ideas" offers a compelling array of services that can propel your business to new heights.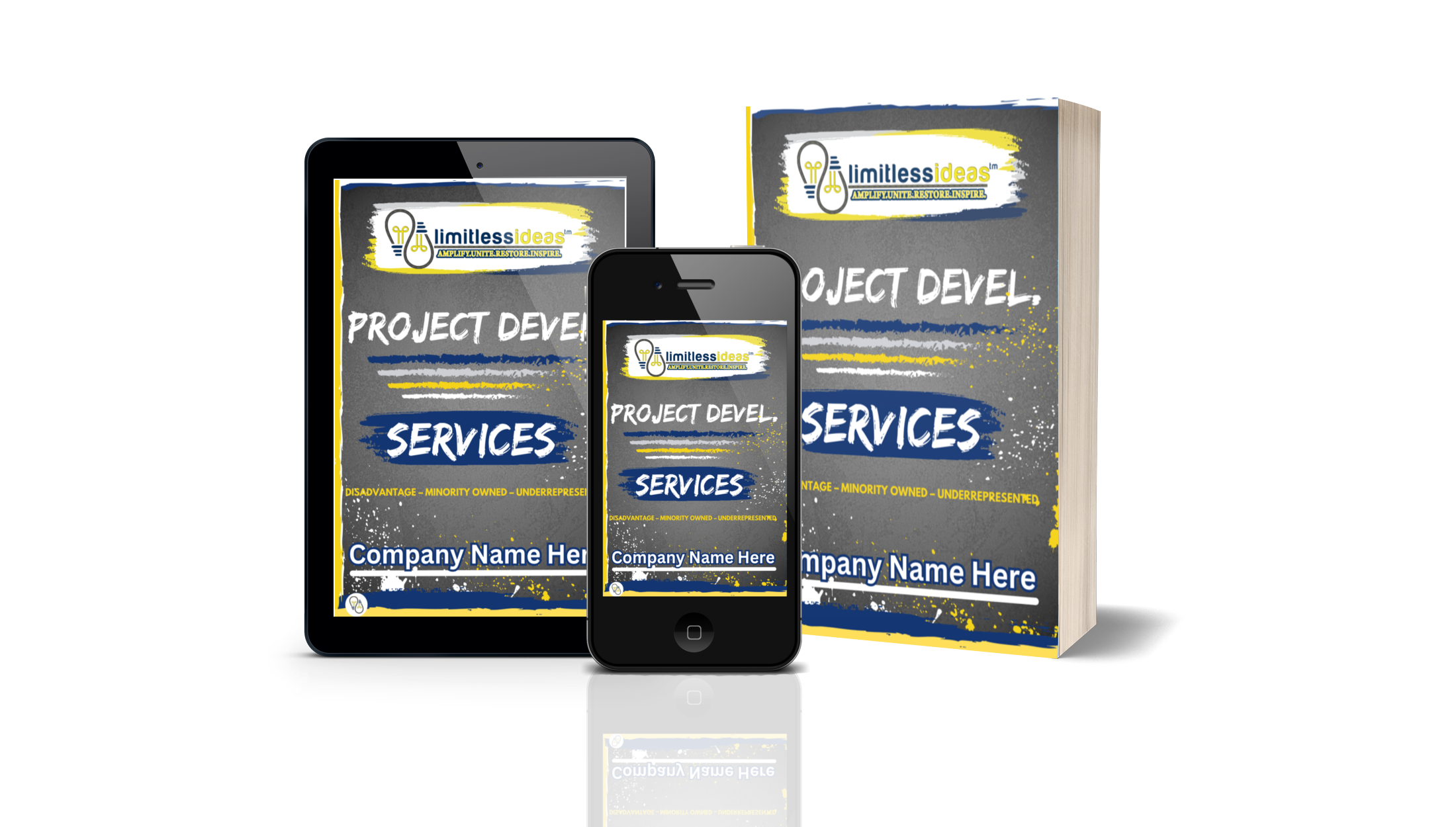 Welcome!
Thank you for joining the Limitless Ideas family! We want you to know that we believe in your ideas, visions, and dreams. We are humbled and excited to help your company achieve its goals on its road to greatness! Our mission is to inspire 21st-century business owners to start and maintain their business ideas with practical tools. Our purpose is to create a culture shift in how inspiring 21st-century business owners view and grow business opportunities in the digital age. It's time to take the leap into greatness.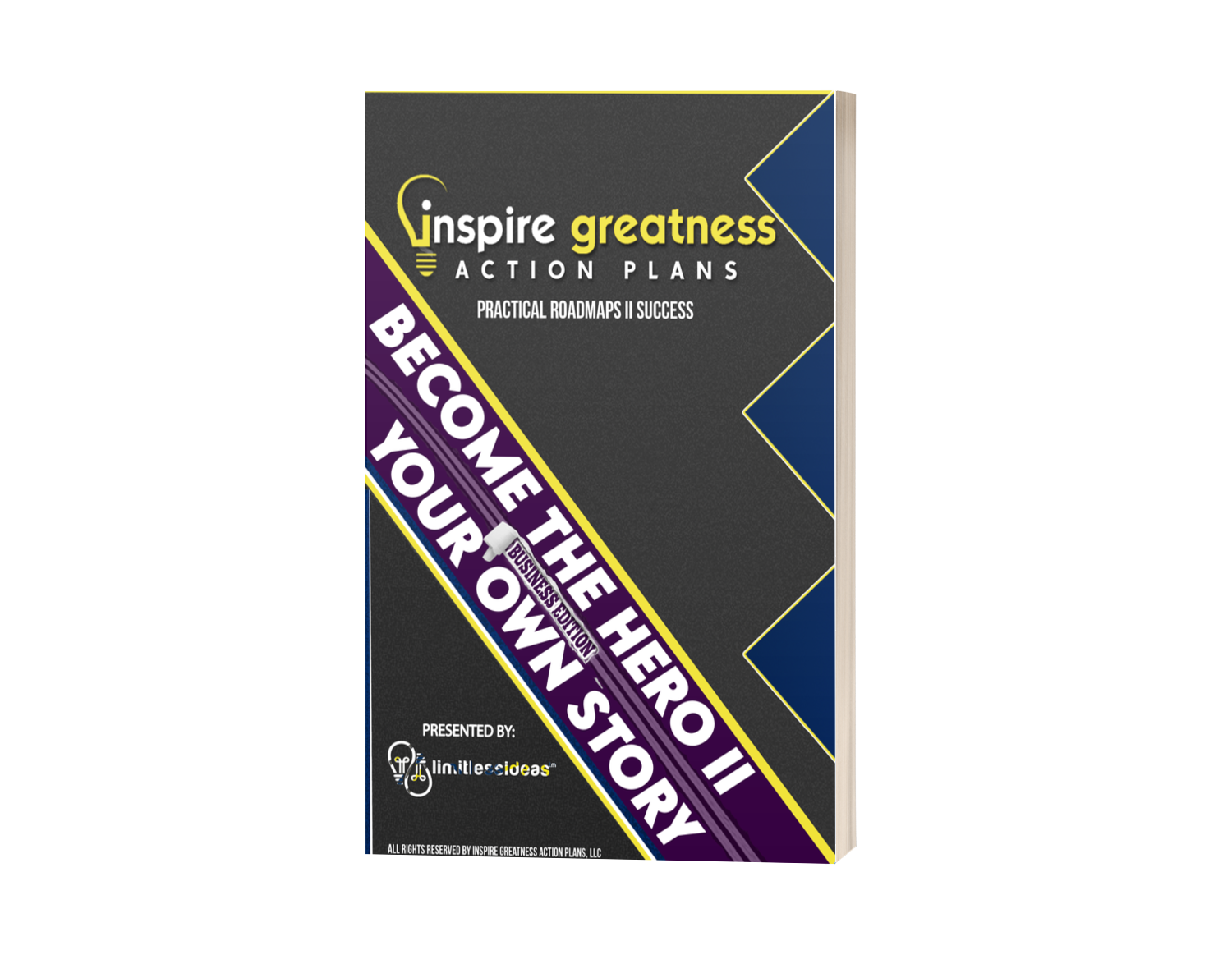 Learn more about the Corporate Services offered by Limitless Ideas.

Working with "Limitless Ideas" Corporate Services ensures that your business receives expert guidance, comprehensive analysis, and tailored solutions. Their expertise, experience, and dedication to excellence enable you to streamline operations, make informed decisions, and achieve your corporate goals. Whether you need assistance with business planning, tax exemptions, project evaluation, company structure, or corporate audits, "Limitless Ideas" is a trusted partner that empowers your business to thrive. Find out why "Limitless Ideas" Corporate Services provides numerous benefits and ensures that your business receives expert guidance and support in various crucial areas. Here is an overview of why it is important to collaborate with "Limitless Ideas" in the following corporate services:
Learn more about partners, associated projects, and initiatives below!
Learn more about who Limitless Ideas can audit your PPP, EIDL, ERTC, Company, plus more!


Learn more about Inspire Greatness Action Plans and how they benefit your company!

The "Inspire Greatness Action Plan" Road Maps to Success offered by "Limitless Ideas" is designed to empower our clients with their respective goals and provide them with a roadmap to achieve their goals while minimizing liability. Our action plans are meticulously crafted, incorporating practical and applicable steps that align with clients' end-of-year goals and beyond. By following these road maps, clients can enhance their efficiency, streamline their processes, and make informed decisions that drive their businesses forward. Our action plans are tailored to each client's unique needs and circumstances, ensuring that they receive personalized guidance and support. By implementing the strategies outlined in our action plans, clients are inspired to take bold steps, overcome challenges, and realize their full potential. With "Limitless Ideas" as their partner, clients can confidently navigate their journey to success, knowing that they have a clear direction and a proven framework to follow.

Learn more about Project Evaluations services rendered by Limitless Ideas!

In today's competitive business landscape, the significance of  "Limitless Ideas" services "Project Evaluation Services" cannot be overstated. These services play a pivotal role in the success of companies' financing objectives, company restructuring timelines, and future initiatives. With our next-level experience and in-depth understanding of various industries, we bring valuable insights and expertise to each client's project, ensuring that it is evaluated comprehensively and accurately. One of the primary reasons why our "Project Evaluation Services" are paramount is their direct impact on financing objectives. Whether a company is seeking funding from investors or applying for loans, a well-evaluated project can significantly enhance its credibility and attractiveness to potential financiers. We meticulously assess each aspect of the project, including its feasibility, profitability, and potential risks, providing an objective and thorough evaluation that instills confidence in lenders and investors.
Moreover, our "Project Evaluation Services" are instrumental in company restructure timelines. As businesses evolve and adapt to changing market conditions, it becomes crucial to evaluate the feasibility and viability of restructuring initiatives. Our team of experts conducts a comprehensive evaluation, considering factors such as market trends, competitive analysis, and financial projections. This evaluation helps companies make informed decisions, optimize their resources, and implement effective restructuring strategies that align with their long-term goals. Furthermore, our "Project Evaluation Services" are designed to support clients' future initiatives. We understand that businesses constantly strive for growth and innovation, and our evaluations provide the necessary insights to drive successful initiatives. Whether it's launching a new product, expanding into new markets, or implementing strategic partnerships, our evaluations provide a solid foundation for decision-making. By evaluating potential risks, market potential, and financial implications, we help clients mitigate uncertainties and seize growth opportunities with confidence.